Chinese female artists
[2020年07月21日]

Women artists are very much in the minority in China and few manage to make a real career in art. According to an analysis of the country's auction results, it is even more difficult to break into China's art market for a Chinese woman than for an American artist. Only two Chinese women figure among the 100 most successful Contemporary artists in the China / Hong Kong / Taiwan region. This "female 2%" of the Chinese market consists of Xu Lele and Mi Qiaoming, two women with fundamentally different artistic temperaments.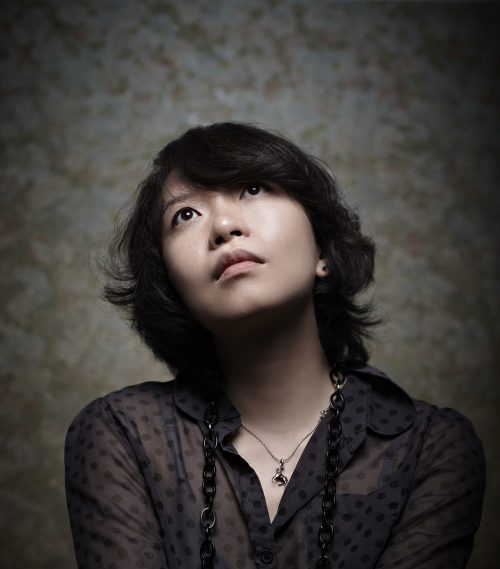 Liang Yuanwei
Xu Lele – the first Chinese female artist over the million-dollar threshold
Xu Lele adds new life to Contemporary Chinese creativity with humour and a sense of joy, not rejecting the tradition of Chinese literary painting, but rather playing with it. A graduate in painting from the Nanjing University of the Arts (1976), her work is characterized by a form of innocence, charm, joy and, according to some, a degree of "femininity" that is sufficiently rare in Chinese painting to be worth mentioning. Her works have begun to be noticed on the international art scene thanks to a traveling exhibition in 2013 titled "Chinese painting works world" (Shikoku, Hungary, Austria, the Czech Republic and Russia). She has also received numerous national and international awards and a small number of her works circulate outside China (in France, the United States and the UK). In 2011, her prices soared and a year later she became one of the very few Chinese women to have a 7-digit($) art auction result to her name when her Landscape drawing scroll fetched $1.4 million in Shanghai (June 2012)
Mi Qiaoming – a young auction star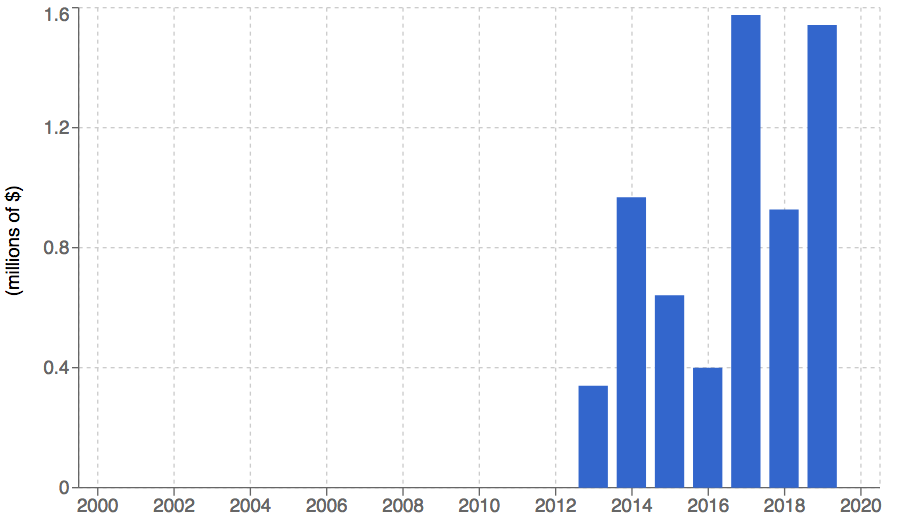 Mi Qiaoming: auction tunrover (copyright Artprice.com)
.
Mi Qiaoming (born 1986) started painting at the age of six and continued throughout her childhood until she left China to study art in Russia in 2000. Ten years later, she joined the prestigious collection of the Vatican Museum after painting a portrait of Pope Benedict XVI. Making her auction debut at the tender age of 27, her work immediately elicited enthusiastic bidding from collectors wishing to support her price-level. Her first work to be offered publicly was a Western-style realistic still-life that fetched more than three times its high estimate at China Guardian in 2013 (Still life and crafts). The work sold for the remarkable price of $165,000. Nowadays, her paintings sell for between $100,000 and $1.8 million, depending on the subject and the size.
Liang Yuanwei's international appeal
Although not currently ranked among the Top 100 Contemporary Artists on the Chinese art market, it probably won't be long because Liang Yuanwei (born 1977) is one of the most important artists of the emerging generation. Work after work, Liang Yuanwei questions her relationship to the contemporary world and offers a reflection on the condition of women artists.
The quality of her work and her commitment has attracted attention well beyond China's borders and particularly from the prestigious Pace gallery (which organized an exhibition of her work in 2014) and from a number of international art critics. She participated in the first American exhibition of work by "the post-Mao generation of Chinese artists" titled My Generation: Young Chinese Artists, organized by the American journalist Barbara Pollack. She also exhibited work at the Chinese Pavilion of the 54th Venice Biennale in 2011, with four other male artists, Yuan Gong, Pan Gongkai, Yang Maoyuan and Cai Zhisong. In October of the same year, Sotheby's Hong Kong sold one of her works for triple its high estimate (Piece of Life No. 5, $35,000) and her prices have climbed substantially since then. You would now have to pay at least $140,000 to buy one of her paintings and her auction record, hammered at $658,000 by Christie's in Hong Kong, was among the 200 best auction results of 2019 for a work of Contemporary Chinese art.