Germany's Top 3 art auction results in 2022
[2022年12月27日]

Germany's art market has just concluded its best-ever 12-month period after two consecutive years of growth! In total, more than 43,000 works of art have been auctioned in 2022 generating revenue above 357 million dollars. In 20 years the German art market has grown 315% in value terms and by 65% in volume terms, essentially driven by the success of the country's native artists, whose prices are constantly rising on the back of strong international demand. Artmarket by Artprice looks back at the top three results of this remarkable year.
1. Max BECKMANN
Selbstbildnis gelb-rosa, 1943: $24.4 million, Grisebach Berlin, 01/12/2022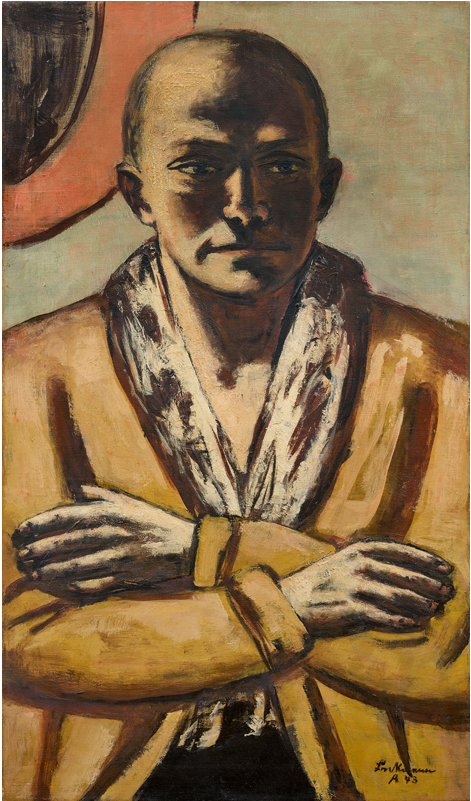 The exceptional sale of a Max Beckmann self-portrait on 1 December, generating a result of $24.4 million, was the subject of an article published on Artmarketinsight on 9 December (article link: Max Beckmann, at the core of Germany's art market)
The article looked at some of the issues surrounding the decision to sell the work in Germany: "The seller's decision to consign such an important canvas to a German auction house was not an easy one, because works of this quality are generally sold through New York or London. The English capital accounts for the lion's share of Beckmann's auction turnover (56% of his total turnover over the last decade…before the sale of the self-portrait). The German market has also generated a third of the artist's turnover, but the previous highest result for one of his works in Germany was $6.4 million for Weiblicher Kopf in Blau und Grau (Die Ägypterin) (1942), another masterpiece by the artist (and the most expensive artist on the German art auction market).
By choosing to go through Grisebach GmbH rather than Christie's or Sotheby's, the sellers of Selbstbildnis gelb-rosa demonstrated their confidence in the German market. The stakes were indeed high since the painting was given the highest estimate for a painting ever offered in Germany. But the gamble paid off, and Selbstbildnis gelb-rosa became the most expensive artwork ever sold on the German art auction market!"
Besides this memorable record, Max Beckmann is an essential signature for the German market, which owes the artist three of its five best-ever art auction results.
Beckmann: Turnover at auction by country in 2022 (copyright Artprice.com)

2 and 3. Ernst Ludwig Kirchner
Das blaue Mädchen in der Sonne/Gelbgrüner Halbakt (1910-1926): $5 million, Ketterer, Munich, 09/12/2022
Hockende (1910): $4.5 million, Ketterer, Munich, 09/12/ 2022
The other strong artist on the German market is Ernst Ludwig Kirchner. On 9 December, the Munich-based auction house Ketterer sold two important Kirchner works: Das blaue Mädchen in der Sonne, a double-sided oil-on-canvas for for $5 million, and Hockende for $4.5 million (at five times its mid-range estimate).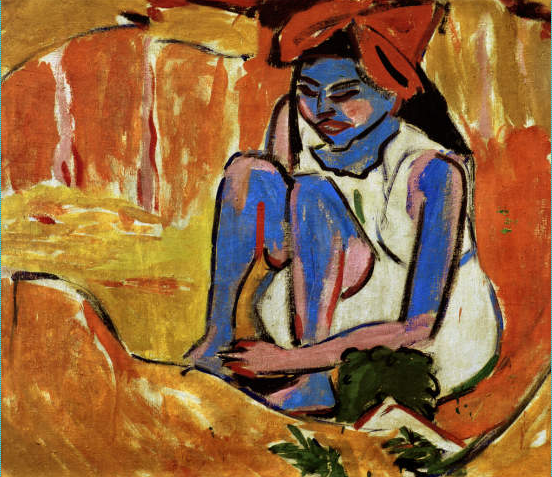 Das blaue Mädchen in der Sonne is undoubtedly a masterpiece of German Expressionism. Its powerful and highly contrasting treatment of color makes the canvas a relatively unique Ernst Ludwig KIRCHNER (1880-1938) work and its presentation at Ketterer represented a rare acquisition opportunity as paintings of this quality are almost exclusively owned by museums. Originating from the prestigious Hermann Gerlinger collection, it is the largest and most expensive Kirchner work ever sold on Germany's auction market and it generated Kirchner's fourteenth best result (for a painting) behind 13 higher results obtained by Christie's and Sotheby's since the beginning of the millennium. Kirchner's absolute record peaks at $38 million since the sale of Berliner Strassenszene/Bäume (1913-1914) in November 2006 at Christie's New York.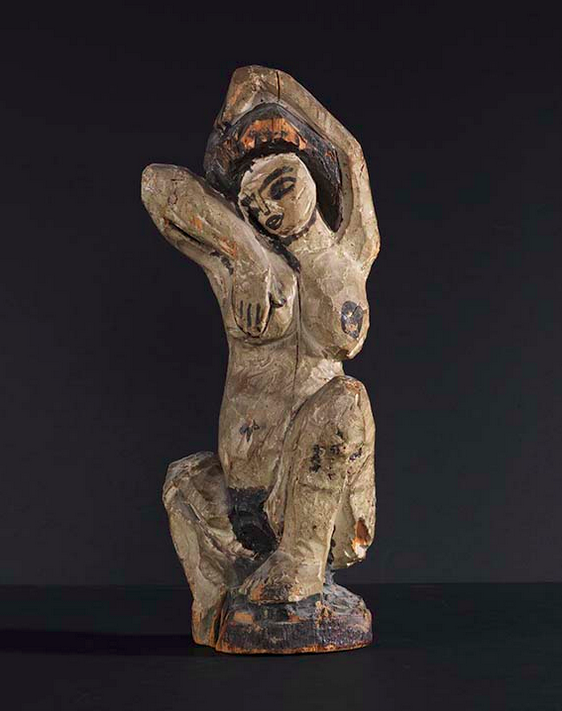 As regards the painted wooden sculpture Hockende, its modest dimensions (37.5 x 18 x 15 cm) did not deter enthusiasts who were clearly thrilled by such a rare opportunity. Over the past three decades, only about twenty sculptures by Kirchner have been auctioned. Not only did the artist produce few, but among the 140 sculptures that have been identified to date, only about 80 remain today, the others having been destroyed by the Nazis or by the artist himself. This rarity factor probably explains why Hockende, carrying a high estimate of around one million dollars, soared past that price to reach $4.5 million, Kirchner's second highest auction result for a sculpture (his sculpture record stands at $8 million for another wooden dancer – Tänzerin mit gehobenem Bein (1913) – hammered, like his painting record, at Christie's in New York (2015)).
A central figure in the Die Brücke Group which he founded with Fritz Bleyl, Erich Heckel and Karl Schmidt-Rottluff in 1905, Ernst Ludwig Kirchner's works are usually sold through American and British auctioneers, but this year Germany has managed to keep the works for the benefit of its domestic market: nearly $14.5 million worth of works by the German Expressionist were traded at local auctions in 2022, compared to just $365,000 in the United States.
Kirchner: Turnover by country in 2022 (copyright Artprice.com)