The Paul Allen Collection: Christie's aiming for a billion!
[2022年09月06日]

The big art news after the summer recess: next November Christie's will disperse the art collection of Paul Allen, co-founder of Microsoft with Bill Gates.

Estimated to be worth around $1 billion, Paul Allen's collection could become the most expensive collection ever sold at auction. To do so, it would have to beat Sotheby's recent performance with the Macklowe Collection, which took a total of $922.2 million ($676 million from the first session with 35 masterpieces in November 2021 followed by $246 million from a second session with another 30 works last May). That Sotheby's total not only beat the $835 million (vs. an estimate of $500 million) obtained by Christie's in 2018 from the superb Rockefeller Collection, but it also set a new historical record for a private collection!

Being entrusted with the dispersal of major collections such as those put together by Rockefeller, Cox, Macklowe or Allen is a huge challenge for auction houses, not only because the works are of extraordinary quality, but also because the prestige of their provenance adds so much to the desirability of the masterpieces.

Few collectors or art dealers around the world are able to spend millions, even tens of millions of dollars to obtain these trophies of Art History. Nevertheless, these ultra-high-end sales always manage to raise the known price limits by setting new auction records for artists. This happened last November in Part 1 of the Macklowe Collection (Part 1) dispersal when Sotheby's sold four works at over $50 million each, including Jackson POLLOCK's Number 17 (1951) at over $61 million, a new record for the American artist.

 
What does Paul Allen's collection have in store for us?
Paul Allen (1953-2018), co-founder of Microsoft with Bill Gates, collected more than 150 masterpieces, from Renaissance to Contemporary art. Five centuries of major works, including works by Monet, Manet, Brueghel the younger, Hockney, Klimt, and Richter, the overall value of which could exceed one billion dollars.
"It's a major event for the art market and for the art world". Guillaume Cerutti, Managing Director of Christie's, in "Christie's to Sell Paul G. Allen's $1 Billion Art Collection" The New York Times, August 25, 2022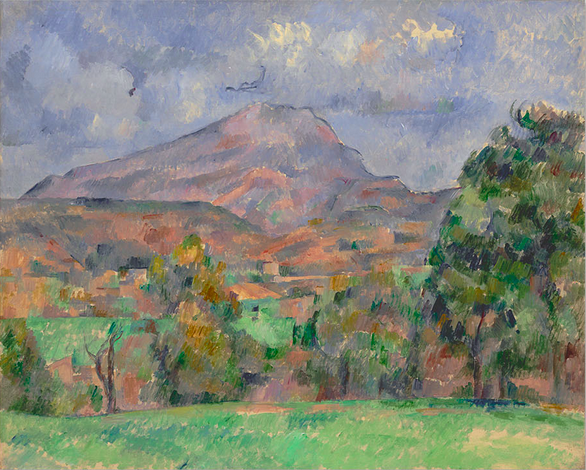 Paul Cézanne, Montagne Sainte-Victoire (1888-1890).  P. Allen Collection

The catalog for the sale has not yet been released online… but Christie's website has nevertheless highlighted one of Paul CÉZANNE's versions of the emblematic Montagne Sainte-Victoire (1888-1890) that is expected to fetch around $100 million. It would indeed be a well-deserved prize for Cézanne to enter the pantheon of artists who have crossed the $100 million threshold. If he is excluded from it today, it is simply because there aren't any Cézanne masterpieces for sale, and this painting which belonged to Paul Allen could make all the difference…
Cézanne's current auction record stands at $60.5 million for Nature morte Rideau, cruchon et compotier which arrived under Sotheby's hammer in 1999… over 20 years ago! The work doubled its estimate because, in addition to its museum quality, it came directly from the collection of John Hay Whitney, another story of an exceptional life and exceptional collection.
John Hay Whitney (1904-1982) was United States Ambassador to the United Kingdom, publisher of the New York Herald Tribune, elected to the board of directors of the Museum of Modern Art in New York (1930), appointed president of the MoMA Film Library (1935), then president of the MoMA, taking over from Nelson A. Rockefeller in 1941. His incredible collection notably included the Bal au moulin de la Galette painted in 1876 by Pierre-Auguste RENOIR, a work which sold for $78.1 million in 1990 at Sotheby's New York to Japanese businessman Ryoei Saito. Thirty-two years later, Au Moulin de la Galette still holds Renoir's auction record!
Among the new-record potentials expected in Christie's November sale is a work by the American artist Jasper JOHNS – Small False Start – which could fetch around $50 million compared with a current record of $36 million for one of his famous American flags (Flag, Sotheby's, 2014). The timing for a major work of Pop Art could well be fortuitous just six months after one of Andy WARHOL's depictions of Marilyn Monroe broke all records for a work of 20th-century art by fetching $195 million. Shot Sage Blue Marilyn was also from a famous collection, that of Thomas and Doris Amman, who as a couple, were one of the most important gallery owners and collectors in the world.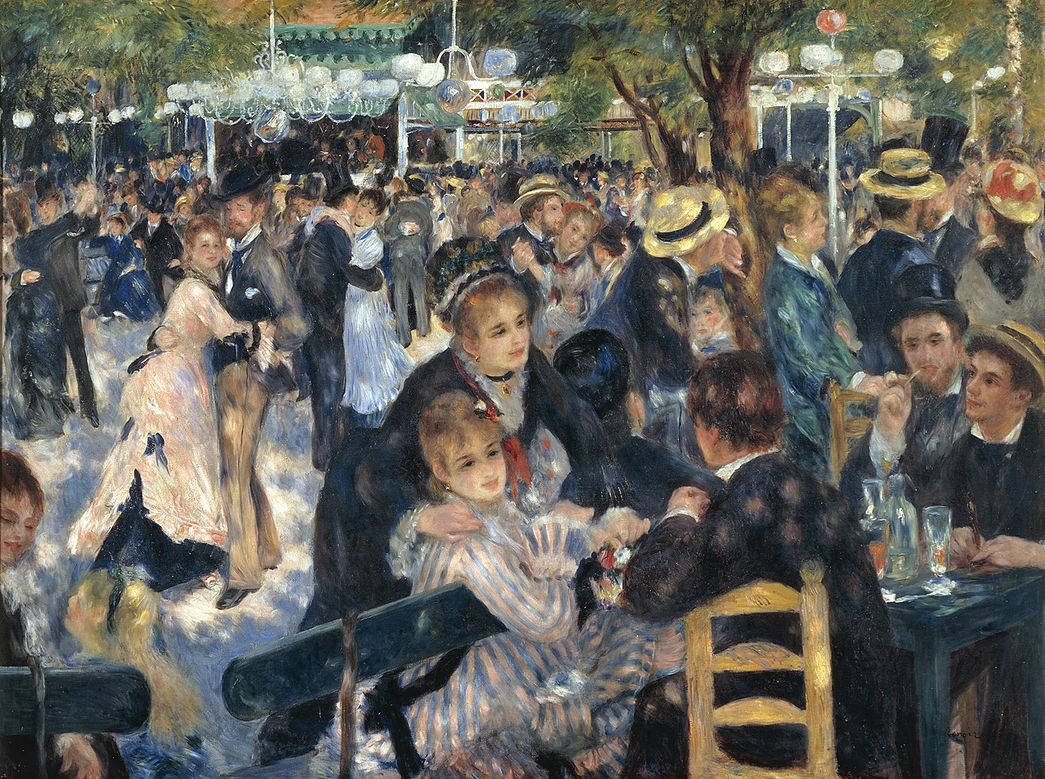 Pierre-Auguste Renoir, Bal au moulin de la Galette (1876), sold for $78,1m en 1990, at Sotheby's New York
A philanthropic boon…
The proceeds of this sale, which are bound to be substantial, will be donated to charities. The executor of the Paul G. Allen estate, his sister Jody, president of the Paul G. Allen Family Foundation which funds bioscience and environmental advocacy projects, said "His collection reflects the diversity of his interests, with their own mystique and beauty. These works mean so much to so many, and I know that Christie's will ensure their respectful dispersal to generate tremendous value for philanthropic pursuits in accordance with Paul's wishes."
In presenting the event, Christie's recalls that in 2010, Paul Allen was one of the first signatories of the Giving Pledge, a commitment of his wealth to charitable causes and that in 2015, he received the Carnegie Medal of Philanthropy for devoting his private fortune to the public good. Allen is quoted as saying "…one of my primary goals is to accelerate discovery and provide some of the world's brightest minds with the resources to solve some of the world's toughest challenges." To date, the Paul G. Allen Family Foundation has reportedly made contributions worth over $2 billion.